About Sacramento Concrete Driveway Company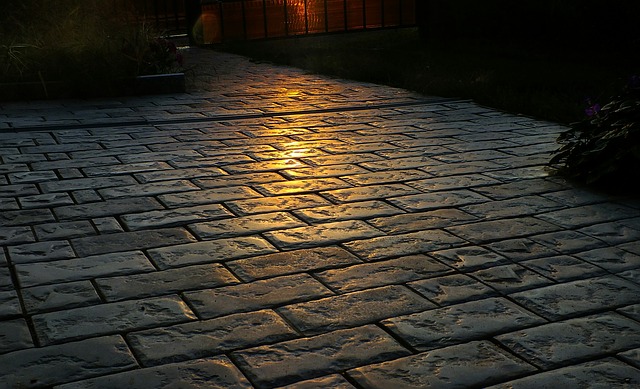 Sacramento Concrete Driveway Company has been around for a long time, building and repairing driveways for homes and businesses just like yours. Our creed is simple: Always do what's best for the customer. We're not happy until you are.
Our extensive experience in concrete driveway repair and installation sets us apart from other companies. We have the knowledge and resources to tackle any job, big or small. And we won't rest until it's done right.
Give us a call at  916-848-7687 to learn more about our services.
Our Services
We're proud to offer a wide range of services, including:
Concrete driveway installation

Decorative concrete driveways
We also offer a free estimate to help you figure out the best way to solve your concrete driveway problems. So if you're in the Sacramento area, call us today!
Reliability and Care Right To Your Doorstep
Sacramento Concrete Driveway Company is a tightly-knit owned and operated business that has been providing quality concrete driveway services to the Sacramento area for years. We're dedicated to doing what's best for our customers, and we won't rest until your driveway is fixed or installed properly. 
No task is too hard or too easy for us. We've produced complicated stamped concrete designs for specialty clients. We've done simple yet elegant poured concrete driveways to give suburban homes more curb appeal. We're here to serve you and make your driveway dreams a reality.
No Chaos, No Mess–Just Good, Clean Work
When you work with Sacramento Concrete Driveway Company, you can expect a seamless process from start to finish. We'll handle all the coordination and messy work, so you don't have to worry about a thing. All you need to do is sit back and relax while we take care of everything for you.
And our premium concrete driveway services don't come at a premium price. We're committed to offering competitive rates without sacrificing quality or service. 
Feel Free To Ask As Many Questions As You Like
Rest assured, our courteous and efficient staff will be on hand to answer ALL of your concrete driveway needs.
We are trained in the area of driveways and we would be more than happy to clear the air on any doubts or hesitations. Much of this takes place during a free consultation so that you can figure out the best way to solve your concrete driveway problems.
Can You Meet Deadlines?
Deadlines never deter us. Sacramento Concrete Driveway Company is always timely and organized. We understand the importance of punctuality and will always work to complete the project on time, or even ahead of schedule.
Once we learn what it is you're looking for in a concrete driveway, we'll provide a complete estimate. For most jobs, we'll actually get done ahead of that.
I Have A Unique Design In Mind–Can You Do Specialty Tasks?
We love a good challenge. Sacramento Concrete Driveway Company is always willing to take on new tasks and experiment with different designs. If you have something special in mind, let us know and we'll see if we can make it happen.
Dollars to donuts it will indeed happen. Put it this way: We haven't yet been confronted with a job we couldn't do.
How Do Your Concrete Driveways Stand Up In Bad Weather?
Our concrete driveway sealing services will protect your driveway against the harsh California sun and rain. We offer a variety of sealants to choose from, so you can find the perfect one for your home. Plus, our experienced staff will make sure the job is done right, so your driveway will be protected for years to come.
Sacramento endures a Mediterranean climate. That means hot, dry summers and cool, wet winters. Bearing this in mind, it is important to factor weather conditions into your driveway design. A well-sealed driveway built by our crew can stand up to all kinds of bad weather.
A Friend Recommended You–Is That Common?
Yes, it is common. In fact, we get a lot of our business from referrals. Our satisfied customers are more than happy to recommend us to their friends and family. We're proud of our reputation for quality workmanship and customer service, and we're always looking for new ways to improve.
We Are The Ones You're Looking For
If you're in the market for a concrete driveway company that can provide you with top-quality services, looks no further than Sacramento Concrete Driveway Company. We're experts in the field, and we'll work hard to make sure your driveway is everything you've always wanted it to be.
This may sound like a one-note orchestra, but the simple truth is all we can attest to. We also know that a good job speaks for itself, so please don't hesitate to call us today at 916-848-7687.