Sacramento Colored Concrete Driveway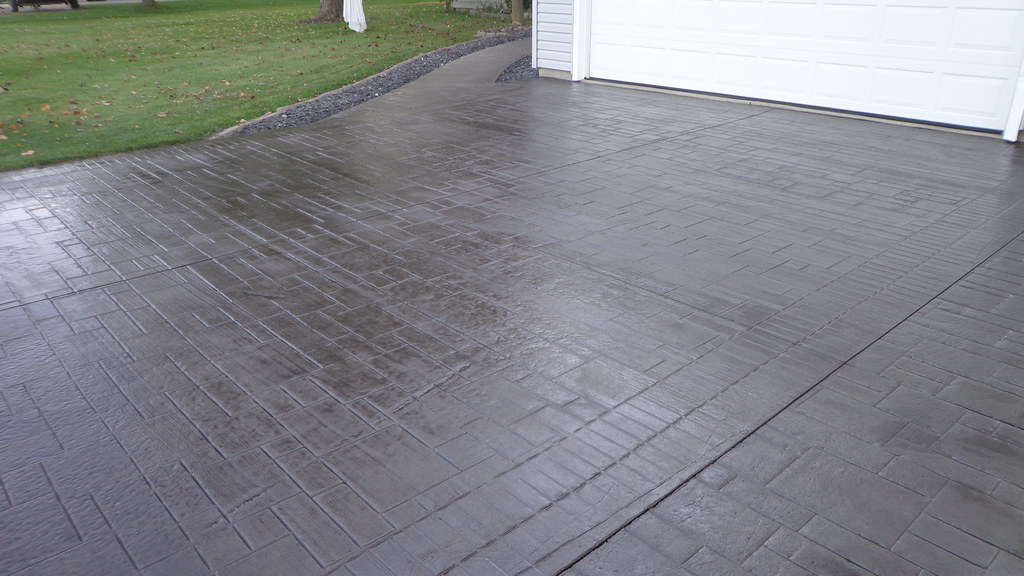 The colored concrete driveway is one of the most trending features in the market. If you are looking for a way to enhance the appearance of your home, the driveway is a great place to start. And if you happen to live in Sacramento County, the only real contractor to call is Sacramento Concrete Driveway Company.
We offer many different colors and styles to choose from, so you can find the perfect one for your home.
Give us a call at 916-848-7687 to get free estimates.
What Is Colored Concrete?
Concrete is a common building material that is made from cement, aggregate, and water. Colored concrete is simply regular concrete that has been tinted with a colorant. This can be done during the manufacturing process or after the concrete has been poured.
We use both natural and manufactured pigments, depending on the original color of the concrete itself. Gray concrete will come out looking great in dark, earthy colors such as green, red, or brown. If you're looking for something brighter, it's best to start things off with white concrete.
Benefits of Colored Concrete
There are many benefits to using colored concrete. Here are a few of the most notable:
Colored concrete is more aesthetically pleasing than plain concrete.

It can be used to create unique and interesting patterns (think of swirls, mosaics, or even kaleidoscopes)

It lasts longer than regular concrete because the colorant protects it from fading and staining

It's more durable and resists weathering better than regular concrete

It's a great way to add some personality to your home
Is Colored Concrete Expensive?
The cost of colored concrete will vary depending on the size and complexity of the project, but it is generally more expensive than regular concrete.
That being said, Sacramento Concrete Driveway Company has products and techniques to accommodate just about any budget.
Is There A Limit To What Colors I Can Use?
We can match any color you want, or create a custom color for you. We have an extensive library of colors to choose from, or we can create something completely unique.
Again, a great deal of this depends upon the original shade of the concrete. For brighter colors such as apple red or pink, white concrete makes for the best base. But if you're striving for a darker look, there's no reason a standard gray concrete base won't do.
If you're not sure what you want, our experts can help you find the perfect color and style for your home.
How Long Does It Take To Install Colored Concrete?
This will also vary depending on the size and complexity of the project, but typically it will take between two and four days to install colored concrete.
We understand that you may have other commitments, so we try to work around your schedule as much as possible. We also offer weekend and evening appointments for those who cannot meet during regular business hours.
Contact Us
If you're interested in learning more about our Sacramento colored concrete driveways, concrete driveway repairs, please contact us at 916-848-7687. We also offer other services including imprinted concrete driveway, stamped concrete driveway and more. Our staff is warm, friendly, and knowledgeable. We would be happy to answer any of your questions and provide you with a free estimate.