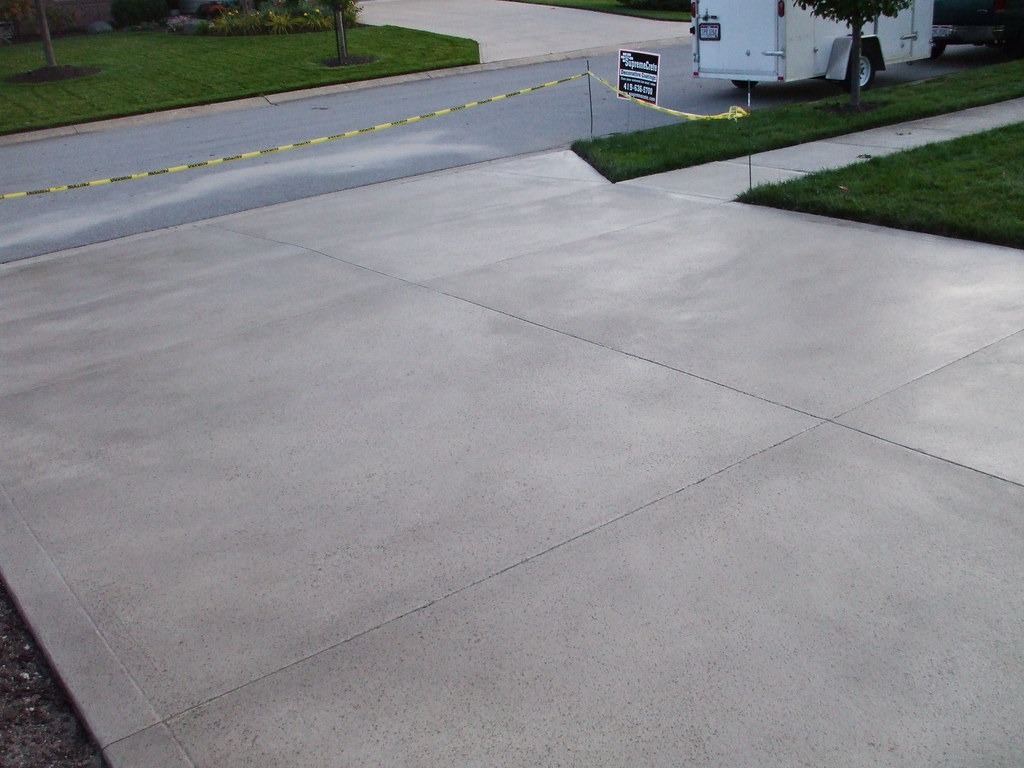 Contact Sacramento Concrete Driveway Company today at 916-848-7687.
For whatever style of concrete driveway you need, we are the contractors to put on the case. Lots of Sacramento County residents already know this, because we have a great reputation for quality and service.
One Phone Call For The Perfect Driveway
When it comes to driveways, we know that one size doesn't fit all. That's why we take the time to listen to your needs and design a driveway that is perfect for you and your home.
Our experienced professionals will work with you every step of the way to make sure that you are happy with the final product. Plus, our concrete driveway installers are some of the best in the business, so you can be sure your driveway will last for years to come.
Our Customers Are Always Happy
Once, we had a young mother get in touch with us about having a concrete slab driveway poured. She'd already checked around with other contractors but didn't like their pricing.
What we did for her was meeting her at the property, take measurements, and provide a quote on the spot. We were able to work with her budget, and she was extremely happy with the final product.
In another case, a widower living alone was hoping to get repairs done on a decorative concrete driveway her husband had installed years ago.
The driveway was showing its age, but we were able to match the old concrete and give it a new lease on life.
For each project, we take the time to listen to our customers and work with them to get the best possible outcome. We know how important the balance of practicality and curb appeal can be.
Experience, Expertise, and Excellence
When you call Sacramento Concrete Driveway Company, you get all three. We have been in business for decades, and our team has the know-how to get the job done right. Plus, we only use the best materials available, so you can be sure your concrete driveway will last.
We understand that when it comes to driveways, you don't want to cut corners. That's why we offer a 100% satisfaction guarantee on all of our work.
If you're looking for a Sacramento concrete driveway company that will go the extra mile, look no further than Sacramento Concrete Driveway Company. We'll work with you to get the perfect driveway for your home.
How Long Does It Take To Create A Concrete Driveway?
Creating a concrete driveway is not a small task. It takes time, effort, and planning to make sure the driveway is created correctly and will last for years.
Here are some of the steps that are involved in creating a concrete driveway:
Deciding on the Design – The first step in creating a concrete driveway is deciding on the design. This includes deciding on the shape, size, and style of the driveway.
Preparing the Site – The next step is preparing the site for the driveway. This includes clearing out the area, leveling it, and compacting the soil.
Pouring the Concrete – The concrete is then poured onto the site. This is done in multiple layers, and each layer needs to be allowed to dry before the next one can be poured.
Finishing the Concrete – Once the concrete has dried, it is then finished. This includes adding a sealant or coating to protect it from weathering and staining.
Installing the Driveway – The driveway is then installed onto the site. This includes adding any curbs or borders needed.
It typically takes around two weeks to create a concrete driveway, but this can vary depending on the size and complexity of the driveway.
Can You Help Me Decide Which Style Driveway Will Work Best?
Yes, we can help you decide which style driveway will work best for your home. We have a variety of driveway styles to choose from, and we can also create a custom design if you have something specific in mind.
We will work with you to find the perfect driveway for your home and budget. Indeed, we offer a free consultation just so you can explore all your options.
We Serve All of Sacramento County
We serve all of Sacramento County, which includes the following cities:
Citrus Heights
Elk Grove
Folsom
Galt
North Highlands
Rancho Cordova
Roseville
Sacramento
We also serve some areas in Yolo County and Placer County. Not sure if we serve your area? That's okay. Please give us a call and we will let you know.
Call Sacramento Concrete Driveway Company today at 916-848-7687 for all of your concrete driveway needs. We offer concrete driveway services including imprinted concrete driveway, concrete driveway designs, concrete driveway sealing, concrete driveway staining and more. 
When you choose us, you can be sure that you are making the best decision for your home.