Sacramento Concrete Driveway Resurfacing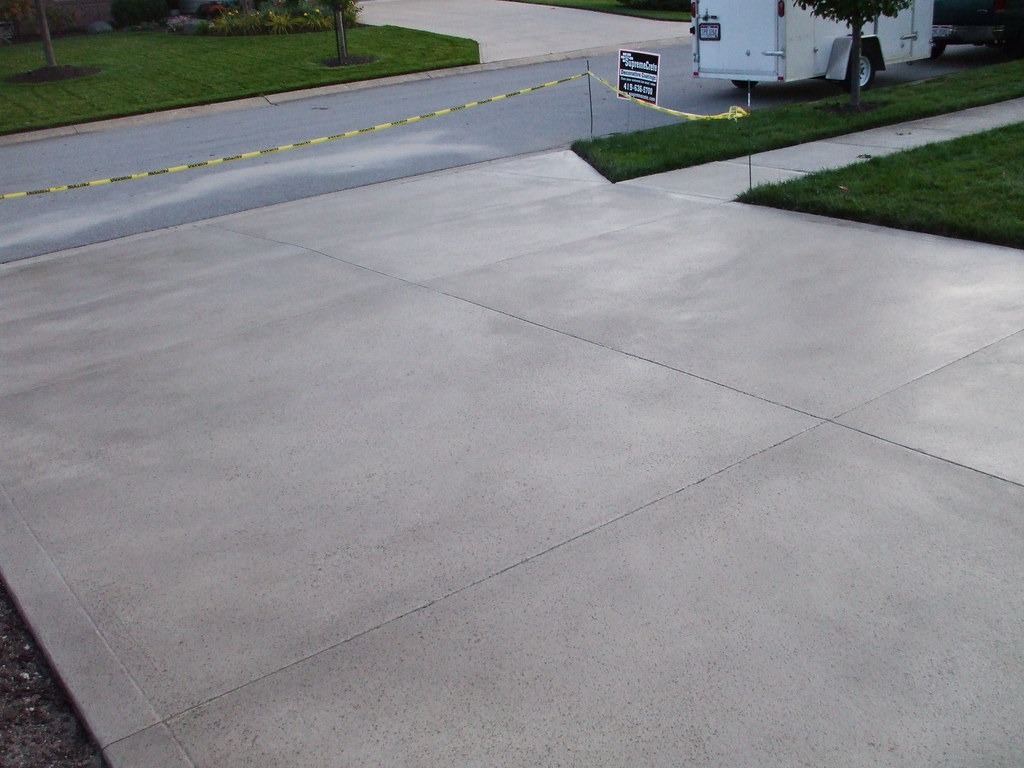 When your Sacramento concrete driveway needs resurfacing, call the experts at Sacramento Concrete Driveway Company. We do the finest work in the county at competitive prices that won't break your budget.
What Is Concrete Driveway Resurfacing?
Concrete driveway resurfacing is the process of repairing or replacing the surface of a concrete driveway. What we normally do is replace the top layer with a fresh coat of newly poured or stamped concrete driveway.
Ugly cracks or broken sections of concrete can be resurfaced to look young again. Clients all over Sacramento County call us for this service all the time.
Dial 916-848-7687 to know more about our services.
Is Resurfacing The Same As Overlay?
In short, overlay is a type of resurfacing. Overlay is the process of adding a new layer of concrete over an existing driveway surface. Resurfacing can sometimes be the same thing, but the term is more often applied for jobs that require the contractor to make repairs that go a little deeper than what's visible on top.
Both are different from other methods like patching and grinding because it does not require the complete removal of the old concrete.
Resurfacing vs Replacement
When it comes to concrete driveways, there are generally two options: resurfacing or replacement. Resurfacing is the process of repairing or replacing the surface of a concrete driveway. Replacement is the complete removal of the old concrete and installation of a new driveway surface.
Which Option Is Better?
The answer to this question depends on a few factors, including the condition of your driveway, your budget, and your time frame.
If your driveway is in relatively good condition, but you want to give it a new look, resurfacing may be the better option. This is also a budget-friendly option, as it is less expensive than replacement.
However, if your driveway is severely damaged and in need of repair, replacement may be the better option. Replacement is more expensive than resurfacing, but it is a more permanent solution.
How Much Does Resurfacing Cost?
When you call Sacramento Concrete Driveway Company to resurface your driveway, we will send one of our experts to the job site for a complete assessment.
The cost of resurfacing will vary depending on the size and condition of your driveway. Generally, the cost ranges from $2 to $5 per square foot.
How Long Does It Take To Resurface A Driveway?
The time it takes to resurface a driveway depends on the size and condition of the driveway. Generally, it takes about 1 to 2 days to complete the job.
After we're done, you're guaranteed to be happy with the new look. We've been doing this kind of work for decades, and we know how to make your driveway look great.
Coffee? Not while We're Working
As we resurface your concrete driveway, don't expect to look out the window and see a bunch of guys slurping coffee. That's not how we roll here. Rather, we'll be going full throttle to get the job done as quickly and efficiently as possible so you can enjoy your new driveway sooner.
Call Sacramento Concrete Driveway Company today at 916-848-7687 for a free estimate on concrete driveway resurfacing in Sacramento, CA. We serve clients all over Sacramento County.