Sacramento Imprinted Concrete Driveway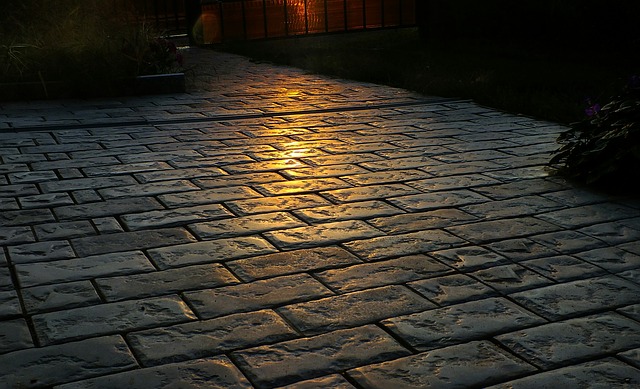 Imprinted concrete–also known as stamped concrete–can really spruce up a bland driveway. The patterns available are almost limitless. In fact, it's wise to proceed with caution so you don't overdo things (think of a crazy driveway that looks too busy, like something out of a Wonka Tania nightmare). Your friends at Sacramento Concrete Driveway Company can help with any style of imprinted concrete you have in mind. Just share your ideas with us and we'll get things moving toward making it real.
Sacramento Concrete Driveway Company offers a variety of services including stamped concrete driveway, concrete driveway sealing, concrete driveway staining, driveway repair, concrete driveway designs, concrete driveway resurfacing and more. 
Give us a call at 916-848-7687 to learn more about Sacramento imprinted concrete driveway and to get free estimates. 
What Is Imprinted Concrete?
Imprinted concrete is a driveway surface that has been treated with a special coating that allows for a wide variety of patterns to be imprinted onto it. This can provide a really unique look for your home, and can really dress up an otherwise dull driveway.
When considering imprinted concrete, it is important to keep in mind that the patterns are not painted on–they are actually part of the concrete. This means that they will last as long as the driveway itself, and will not fade or chip away over time.
The Patterns
There are almost limitless possibilities when it comes to the patterns that can be imprinted onto a driveway. In fact, many people find that the difficult part is choosing just one! Some of the more popular patterns include:
Stripes

Flagstone

Brick

Slate

Cobblestone
Each of these patterns can be customized to fit your specific needs and preferences. For example, if you want a brick driveway but don't want the mortar lines, Sacramento Concrete Driveway Company can do that for you.
A great thing about imprinted concrete is its ability to deceive. With quality work (hello), your driveway can look like it's made of more expensive material such as brick or natural stone. The untrained eye will never know the difference.
The Colors
Another important consideration when it comes to imprinted concrete is the color. The colors available are practically endless, and can be matched to just about any color scheme you can think of. This means that you can have a driveway that perfectly matches your home.
Why Use Imprinted Concrete?
There are a few reasons why you might want to consider imprinted concrete for your driveway. First, it looks great. Second, it's incredibly durable and long lasting. Third, it's affordable. And finally, it's easy to maintain–all you need is a hose and a broom to keep it looking its best.
My Driveway Is Short And Kind Of Stubby; Can You Still Imprint It?
Yes! Sacramento Concrete Driveway Company can imprint even the shortest and stubbiest driveways. We have a wide variety of patterns and colors to choose from, so we can always find something that will fit your needs. Plus, our team of experts can help you design a driveway that is both unique and stylish.
How Much Does Imprinted Concrete Cost?
The cost of imprinted concrete will vary depending on the size of your driveway and the complexity of the pattern you choose. However, it's generally quite affordable when compared to other driveway materials.
Sacramento Concrete Driveway Company can make offers for just about any budget, so don't hesitate to get in touch with us if you're interested in this unique driveway surface.
Ready to give imprinted concrete a try? Contact Sacramento Concrete Driveway Company today at 916-848-7687 for a free estimate. We'll work with you to find the perfect pattern and design.