Sacramento Stamped Concrete Driveway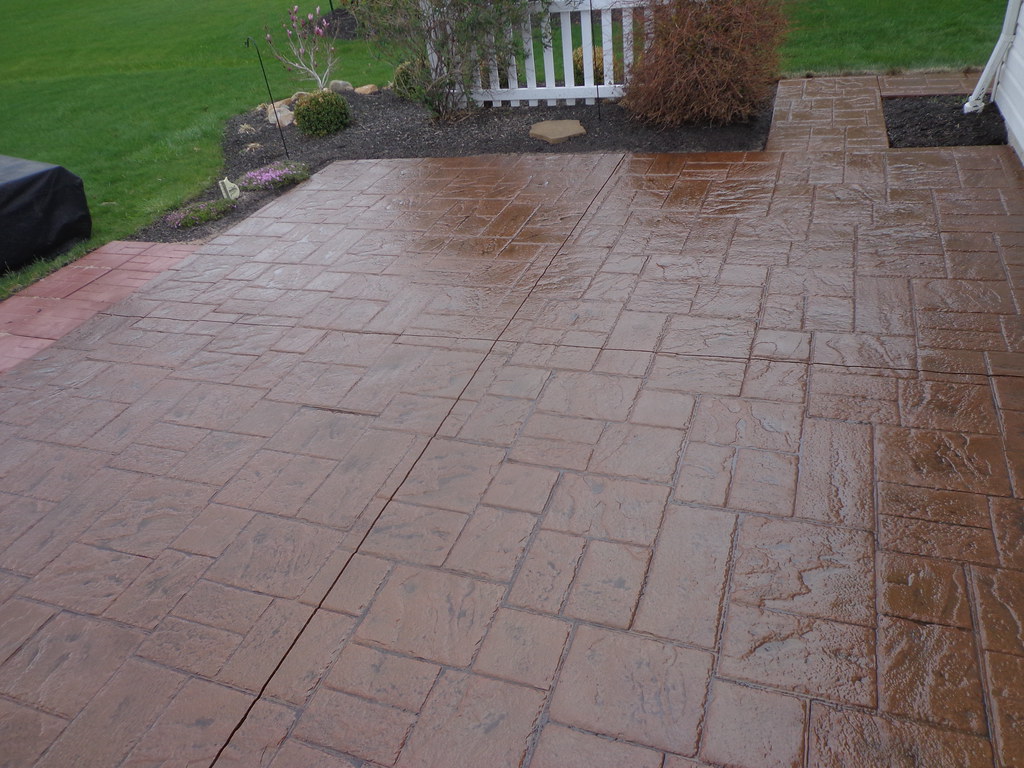 For stamped concrete driveway installation or repair, Sacramento residents can always count on Sacramento Concrete Driveway company.
We are a full-service concrete contractor that can provide you with high-quality stamped concrete driveways for your home or business. We utilize the latest techniques and equipment to create beautiful and long-lasting driveways for our clients.
We understand that a new driveway can improve the look of your property and increase its value, which is why we offer a wide range of stamped concrete driveway designs and colors to choose from. We also offer free estimates, so you can be sure that you are getting the best possible value for your money.
Call us at 916-848-7687 to free estimates.
What Is Stamped Concrete?
Stamped concrete is a type of concrete that is used to create decorative designs on the surface. It is made by adding color and texture to the concrete mix, and then pressing it into a mold to create a desired pattern.
We have a variety of patterns available. You can browse through sample after sample of alluring motifs until you find the one that's just right for you.
You may also ask us about creating something unique and specific to your needs. We have a team of skilled professionals who can help you realize any design you can imagine.
Stamped Concrete Driveways For Curb Appeal
A new stamped concrete driveway can do wonders for the curb appeal of your home or business. It can add a touch of elegance and sophistication that is sure to turn heads.
Not only will it make your property look great, but it will also increase its value. So if you are thinking about putting your home or business on the market, a stamped concrete driveway is almost a must-have.
Why Choose Stamped Concrete?
There are many reasons to choose stamped concrete for your driveway. Some of the benefits include:
Beauty. Stamped concrete can add a touch of elegance and sophistication to any property. It can also enhance the appearance of older homes.

Durability. Stamped concrete is highly durable and can withstand even the harshest weather conditions.

Ease of Maintenance. Stamped concrete is easy to clean and does not require frequent maintenance like some other driveway materials.

Value. Stamped concrete is a cost-effective driveway material that can add value to your property.
If you are interested in installing a stamped concrete driveway, please contact Sacramento Concrete Driveway company today. We would be happy to answer any questions you may have and provide you with a free estimate.
The Greatest Showman
Probably the best thing about stamped concrete is its ability to mimic other, more expensive building material, such as brick or natural stone.
Even from a standing height, the untrained eye is often fooled by stamped concrete driveways and sidewalks. That's because the stamps used to create the patterns are so intricate and detailed.
Imagine a concrete driveway that looks like limestone, or brick, or even wood. Sacramento Concrete Driveway Company can make it a reality.
One popular stamped concrete driveway pattern is the "random ashlar" design. This is a pattern that resembles natural stone, with its random and uneven shapes.
Another popular option is the "basket weave" pattern, which features a series of diamond-shaped impressions that give the appearance of woven basket material.
Whatever your preference, Sacramento Concrete Driveway Company can create the perfect stamped concrete driveway for your home or business.
Sacramento Concrete Driveway Company offers a variety of services including concrete driveway sealing, concrete driveway staining, driveway repair, concrete driveway designs, concrete driveway resurfacing and more.
For a free estimate on a new stamped concrete driveway in Sacramento, CA, please call Sacramento Concrete Driveway Company today at 916-848-7687. 
We look forward to hearing from you!